About My Time in County Kerry, Ireland
---
Kerry-Beaches.Com is a growing collection of 'things to do' in County Kerry taken from my personal experiences during a two year stay here.
This about me page 'completes the picture'…

It explains how and why I came to spend two years here.

Although, initially I came to County Kerry for other reasons it was not long before this place:

the

people

, the

landscapes

and all the

world class activities

- had me HOOKED!
Where it all began
---
In February 2008 at the tender age of 24 and with only 15 months experience labouring on building sites I took on this building project to renovate and extend a group of derelict farm buildings and a cottage overlooking Kenmare Bay in County Kerry, Ireland.
Doesn't look too bad does it... But click here to take
a full tour of the original site.
So why did I take all this on?
---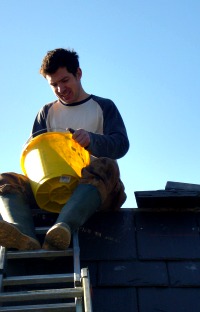 Aside from the fact that this site sits in a stunning part of Ireland I was keen to break into the world of property development.
At the same time my parents were interested in retiring to County Kerry.
Neither of us had enough money to fulfil our ambitions.
No-one was going to lend me, a 24 year old economics graduate with student loans outstanding and no previous track record, enough money to get started on my own.
And my parents, who have always lived by the three golden rules when buying a house - Location, Location, Location - could only afford derelict buildings along their favourite stretch of Ring of Kerry coastline.
It was a WIN-WIN.
The Deal
---
In return for providing the energy, enthusiasm and labour required to see the renovations through to completion I would get a chance to build credibility and a track record.
My parents by purchasing the site and raising a small mortgage to fund the works would get the chance to retire to their dream house on the Ring of Kerry.
And The Fears...
---
Having seen the photos from my own centrally heated home surely I should have chuckled from the comfort of my armchair – "This Looks Way too Risky!"
After all we were breaking all the rules.
We were underfunded and under experienced.
But don't underestimate an adventurous spirit, NEVER giving up and when all else fails the restorative power of drinking plenty of Guinness!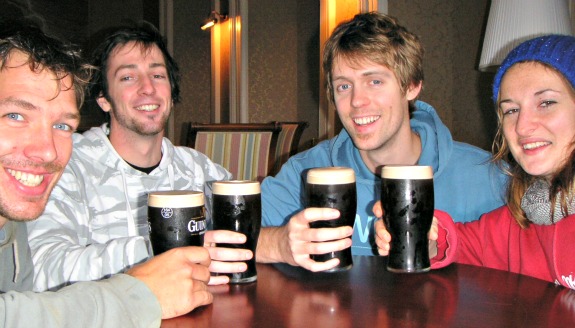 Just a few of the Speed Bumps I met along the Way
---
No TV, internet or permanent power supply were the least of my worries!  
A lack of the first two was actually pleasant.  
Having my temporary home overturned and destroyed by gale force winds, on the other hand, was rather unpleasant!  Before you ask, no I wasn't in it at the time.
This swift turn of events necessitated having to move into a draughty stone barn with no heating.  Nicknamed the fridge this barn with stone walls two feet thick was often colder inside than out.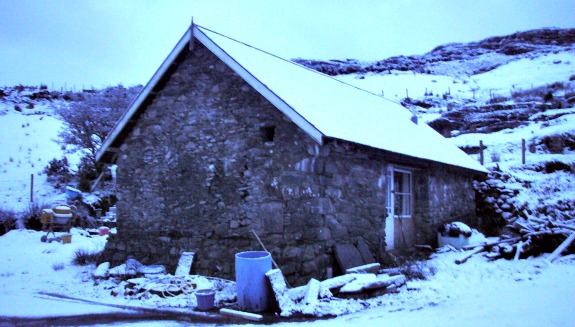 During one particularly cold month in my first winter the internal temperature got down as low as -7 degrees Celsius.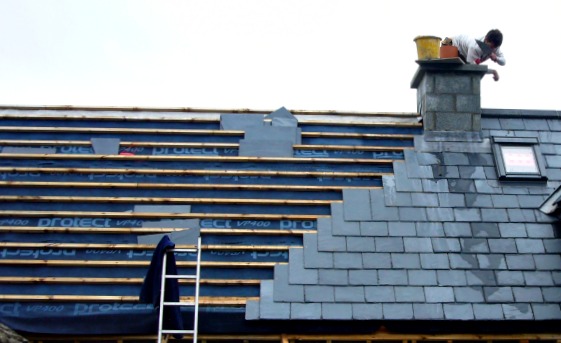 Spells of poor weather and delays due to my inexperience meant roofing began in winter. It doesn't take a rocket scientist to work out the problem here.
Roofs by their very nature are high up and exposed.
Still progress had to be made and although I often ended up looking straight into high winds and horizontal rain, laying those 3000 slates ended up being the most rewarding job of the entire project.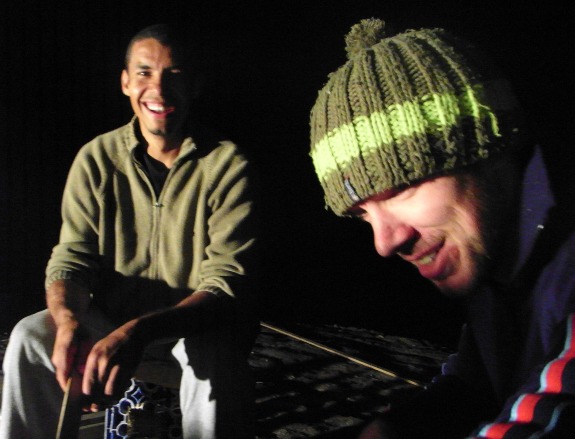 Finally and with the end in sight, my plasterer was suddenly and swiftly deported back to Brazil.
This curve ball was a hard pill to swallow for two reasons.  
Firstly, the plastering was not yet finished - I had to finish it myself, ouch!
And secondly, on a more personal note, with no notice I had lost a good friend.
So how did it all end up?
---
Despite all these things, and believe me there were a whole lot more speed bumps along the way, in under two years and with the help of a few more excellent local tradesmen – plumbing and electrics in particular are not for amateurs - we finished the house.
What's more, overall, the process was a huge amount of fun.
Outside of building the house, County Kerry is a huge playground.   
It doesn't matter whether you are into golf, hill walking, fly fishing, sea fishing, rock climbing, cycling, kayaking, hunting, sailing, wind surfing or surfing.
You name it, County Kerry's got it!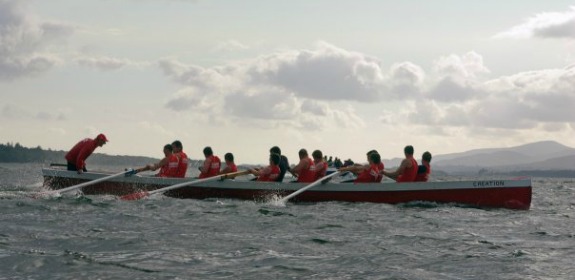 I even took part in the local Seine boat coastal rowing - Definitely not for the faint hearted!
And when you've had enough of all these activities the pubs and restaurants are top class. 
Gallery showing highlights from my two year stay>>
And Was it all Worth It?
---
Finishing the house and remaining in one piece was the first notable success.  As I look back there were a few hairy moments but I will save those stories for the pub over a few pints of Guinness.
The house itself, last time I checked, had not fallen down... phew!
And the great news, on a more serious note, is that since being fully furnished and the grounds landscaped the end result is better than I expected and could have hoped for.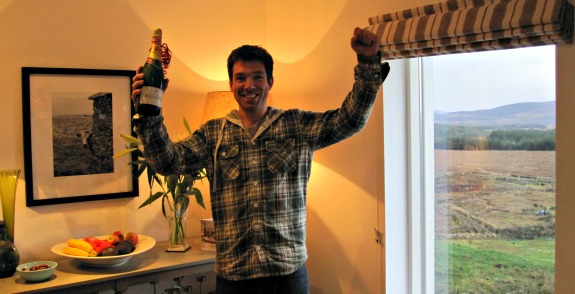 Mum and Dad have been spending many months here and have decided to rent the cottage as a luxury holiday home during the periods of the year that they are away.  
Empty homes are a sorry sight at the best of times but especially so in rural communities.
Full tour of the cottage>> (This link will take you away from this page)
As for me I was lucky to be given a chance to take part in this project at a young age.  I feel even more fortunate to have made many great friends in County Kerry and to have taken part in so many wonderful experiences here.  
The cottage will hopefully out last me and remain in the family for a few generations to come.
---
Return from About My Time in County Kerry to Kerry Beaches
Like Kerry-Beaches.com?
---
New!

Comments
---
Have your say about what you just read! Leave me a comment in the box below.